Khan Lab School Welcomes Mark Rober
Admin
March 31, 2023
/
5 mins read
Khan Lab School was honored to host Mark Rober on March 6 for a conversation with founder, Sal Khan, and the Upper School students. Known for his science and "do-it-yourself" YouTube videos, it's no wonder that the entire KLS community was excited to hear him speak. Hear below about the event directly from one of our students, Khushi Thakkar, '28: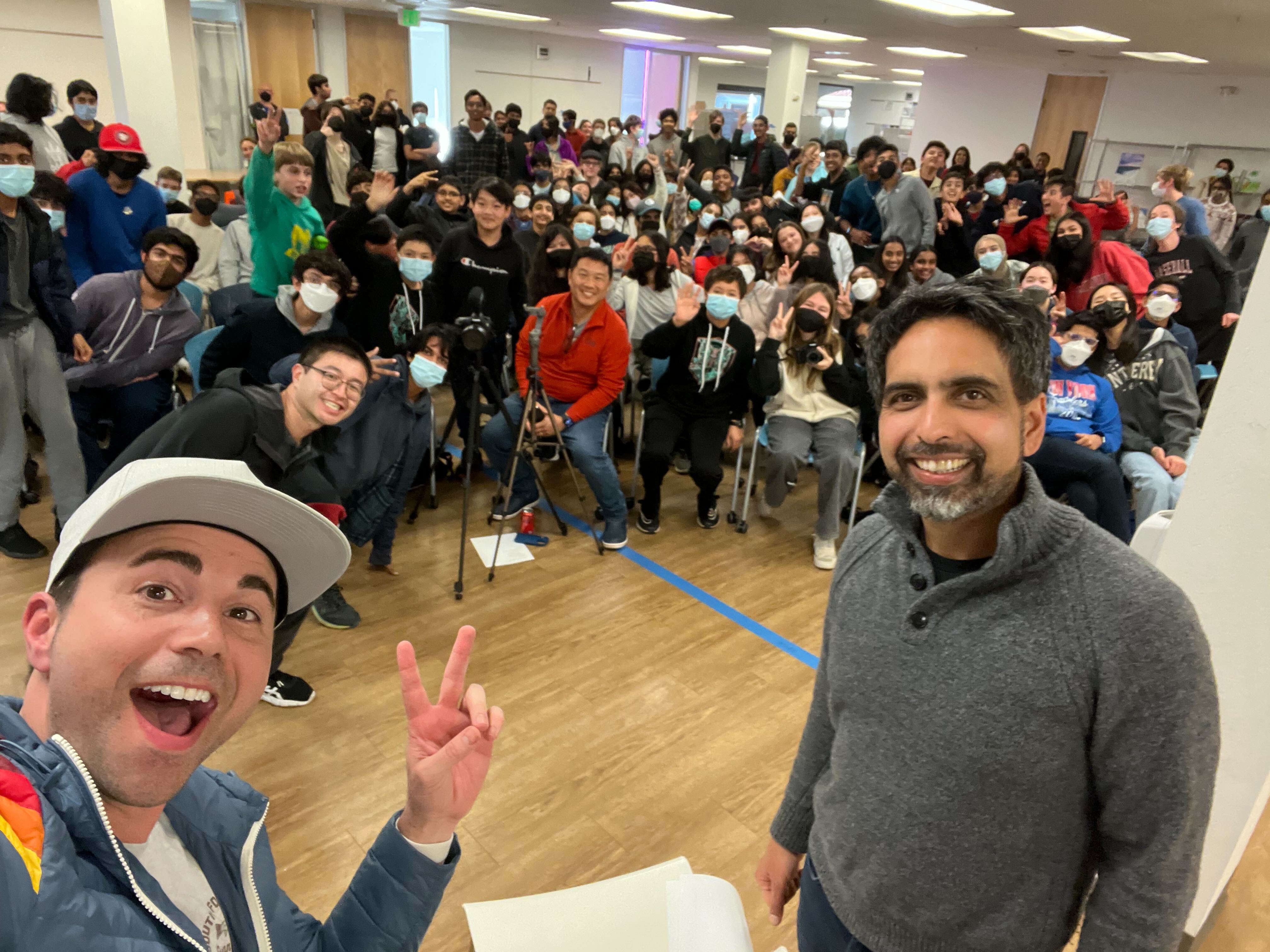 Mark Rober's youtube channel is one of the ones that I have been watching for many years, my favorite videos being the squirrel mazes, which involved Mark creating an obstacle course for a set of squirrels in his backyard to get walnuts. He's the person who got me interested in physics and squirrels. I never thought that I would actually meet him in person, so for me, it was like meeting the president.
Imagine over a hundred students and parents sitting in a room waiting in anticipation for a person to appear. That was pretty much what it was like when Mark Rober arrived at KLS. He walked in with Sal, wearing the hat which he always wears in his videos. We then had an "ask me anything" session with the questions ranging from what was his favorite video that he made to why he always wore a hat in his videos. A particularly memorable occasion was when Mark asked if anyone had a phone he could take a selfie with. Almost all of the students who had phones started offering them.
At the end of the entire meeting, Mark Rober signed the KLS robot. "Everyone lost their mind. Literally, they were like when we disassemble the robot for next year, we should cut out the signature and keep it as a memento," said Vishnu Mummidi, a student at KLS.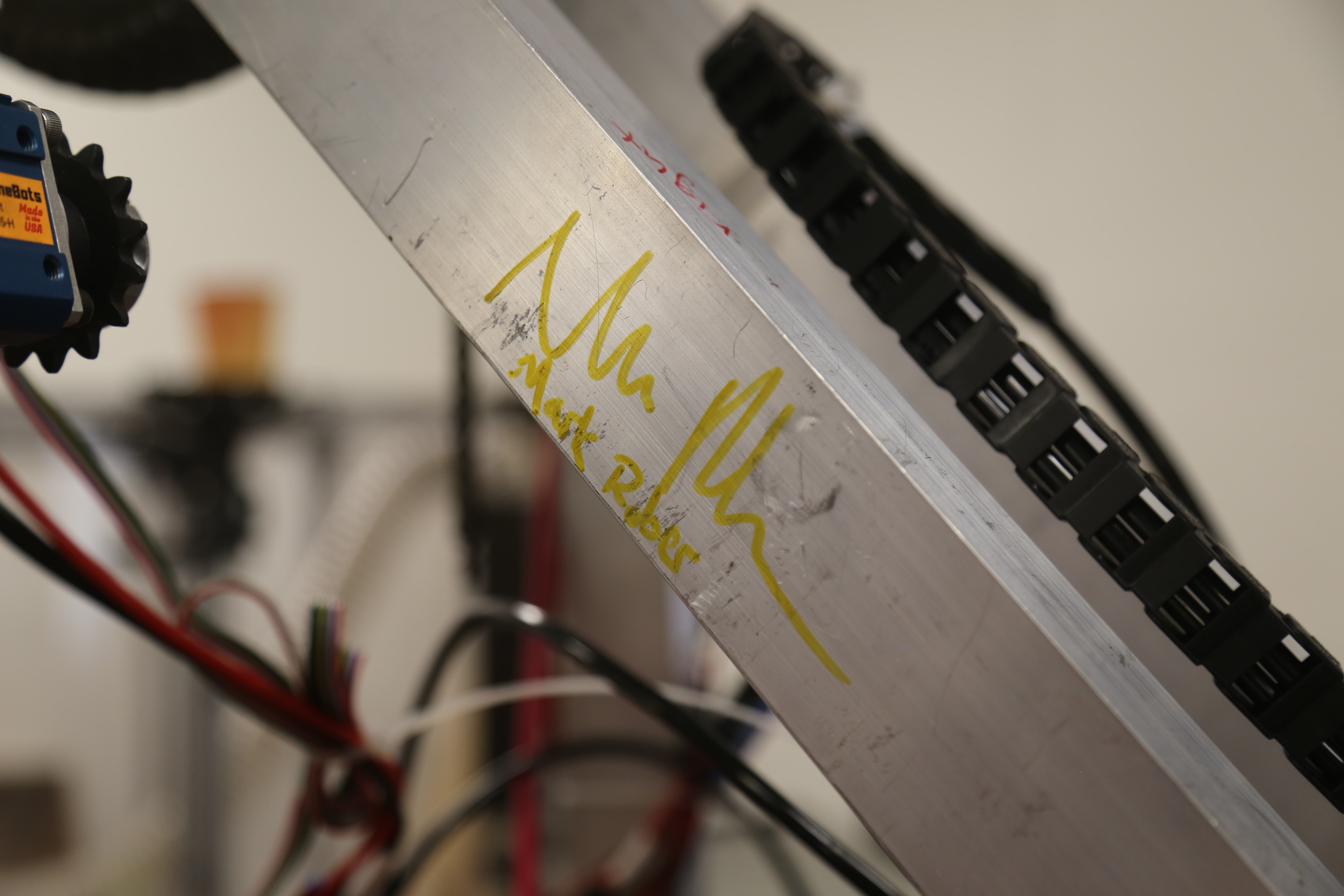 The KLS community is very grateful to Mark Rober for coming to speak!