Back In the Lab with RobotX
Admin
March 3, 2023
/
5 mins read
The Khan Lab School robotics team (RobotX) runs more like a small business than an after school club. The team is grouped into specific roles that collectively accomplishes everything that needs to get done. "It's a small business that pops up for 12 weeks and then goes into hibernation for a few months, then slowly wakes up again," says Chi-Ray Chien, Lead Mentor for the past five years.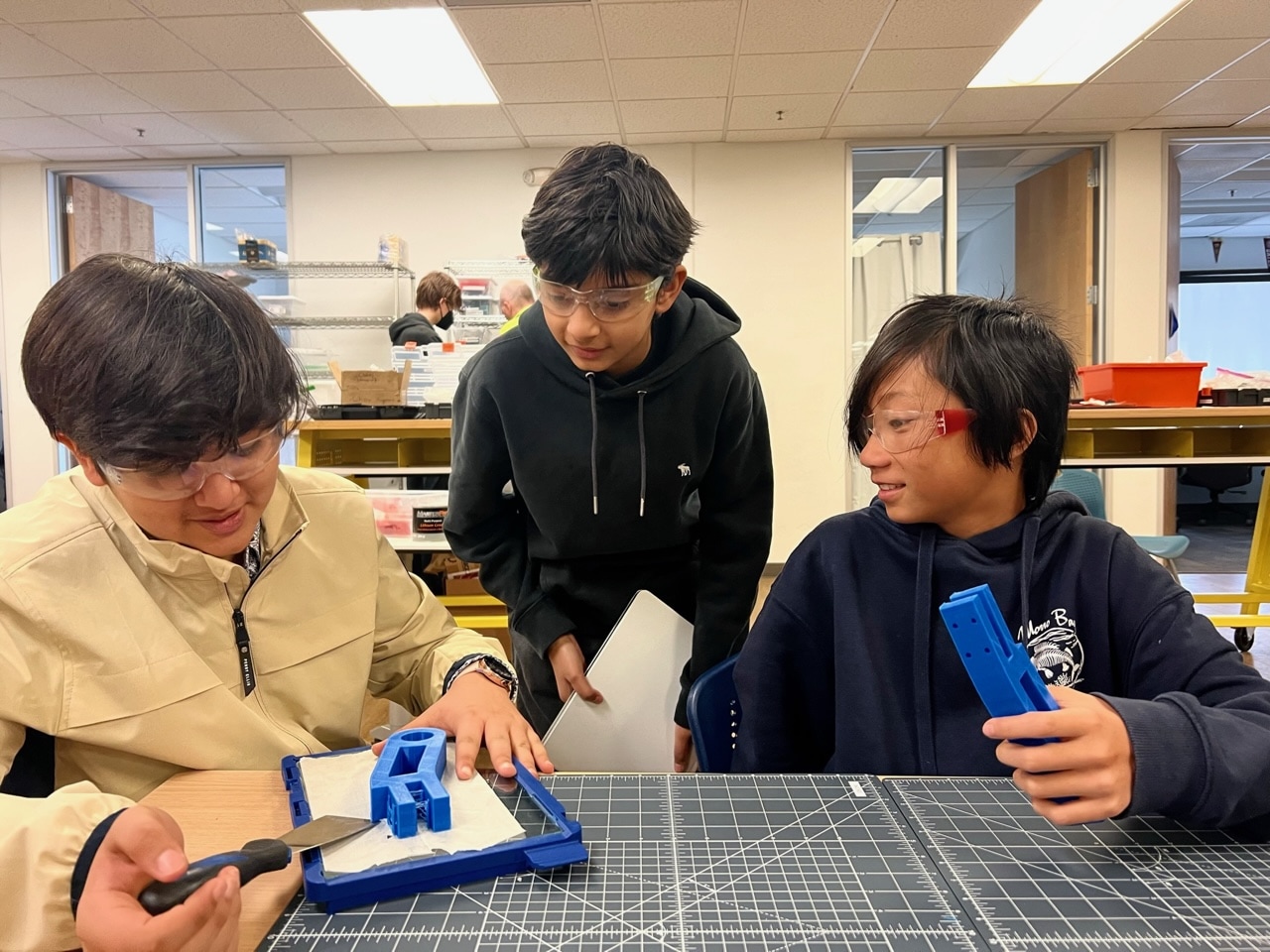 As one might expect, programmers and mechanical design/builders are very important to the robotics team. Some of these students have experience with electronics, CAD (computer-aided design software used to create 2D drawings and 3D models) and CAM (computer-aided machining), but there are less obvious aspects that consist of operations, business, and marketing, which are just as critical to the team. While there is fluidity within these groups, all are essential to the success of the team each season.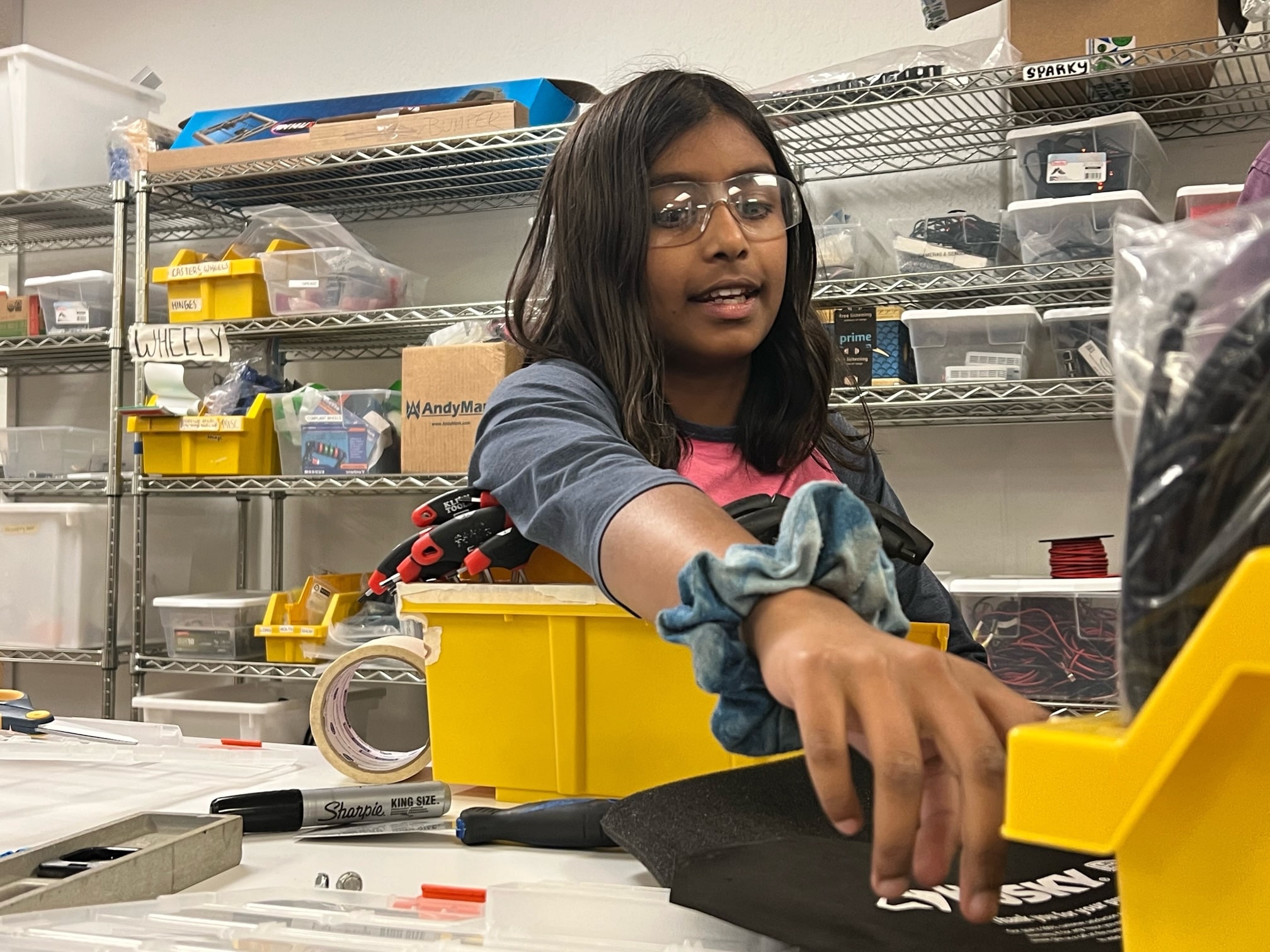 Additionally, there are the new and often less experienced members to the team who have a steep learning curve during their first couple of seasons. To support this growth, the team hosted a series of workshops during the off-season to help newcomers understand the various skills needed to succeed as a team. These workshops included CAD run by mentor Andy Choi; design & build led by Megan C. and Sophia D.; coding run by Amartya I. and Ishansh K.; electronics led by Ananya K. and Sharanya N.; and finally marketing and business, run by Sita V., Varin S., and Timothy C.. Through these workshops, students learned and practiced new skills that would become applicable in the fast approaching build-season.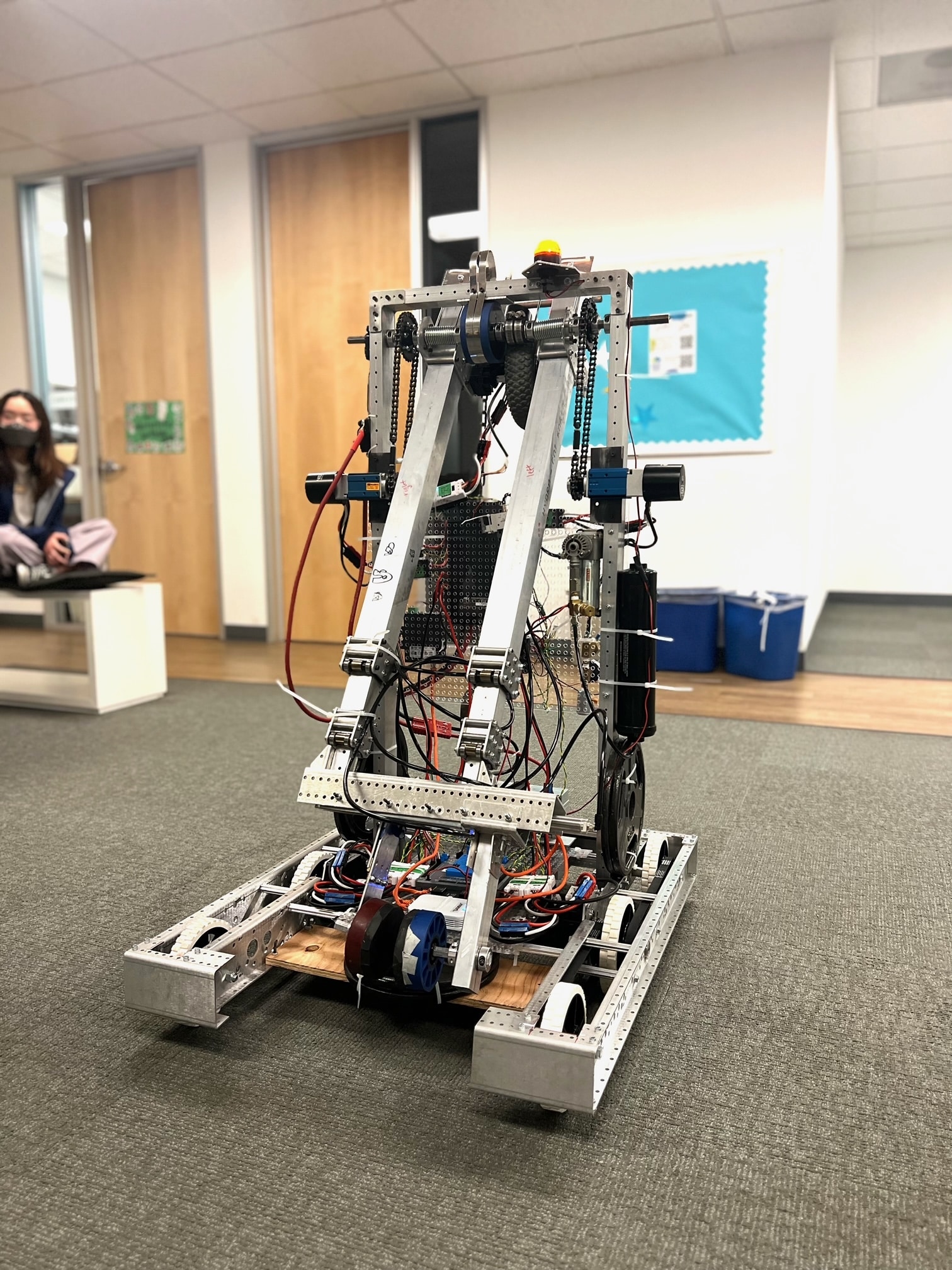 There is an enormous amount of administrative work throughout the design and build process—logistics to consider, parts to order, management, communication—that is necessary for everything to progress on time and on budget. "While most of the team was prototyping, a group of us got to work on the timeline for this season. They made a list of tasks and set deadlines for each one. The timeline will help us finish our robot on time and try to avoid having to do any big things last-minute," said Pooja P., the team's Operations Lead. The Business & Finance and Marketing teams were tasked with updating the sponsor packet and identifying outreach opportunities and sponsorship ideas to help secure funding for the entry fees, tools, and equipment. Soren W., the Web Development Manager, updated RobotX's website with relevant content about the team, sponsor information, photos, and more. To keep up with our team, check out their student run website at team6962.com.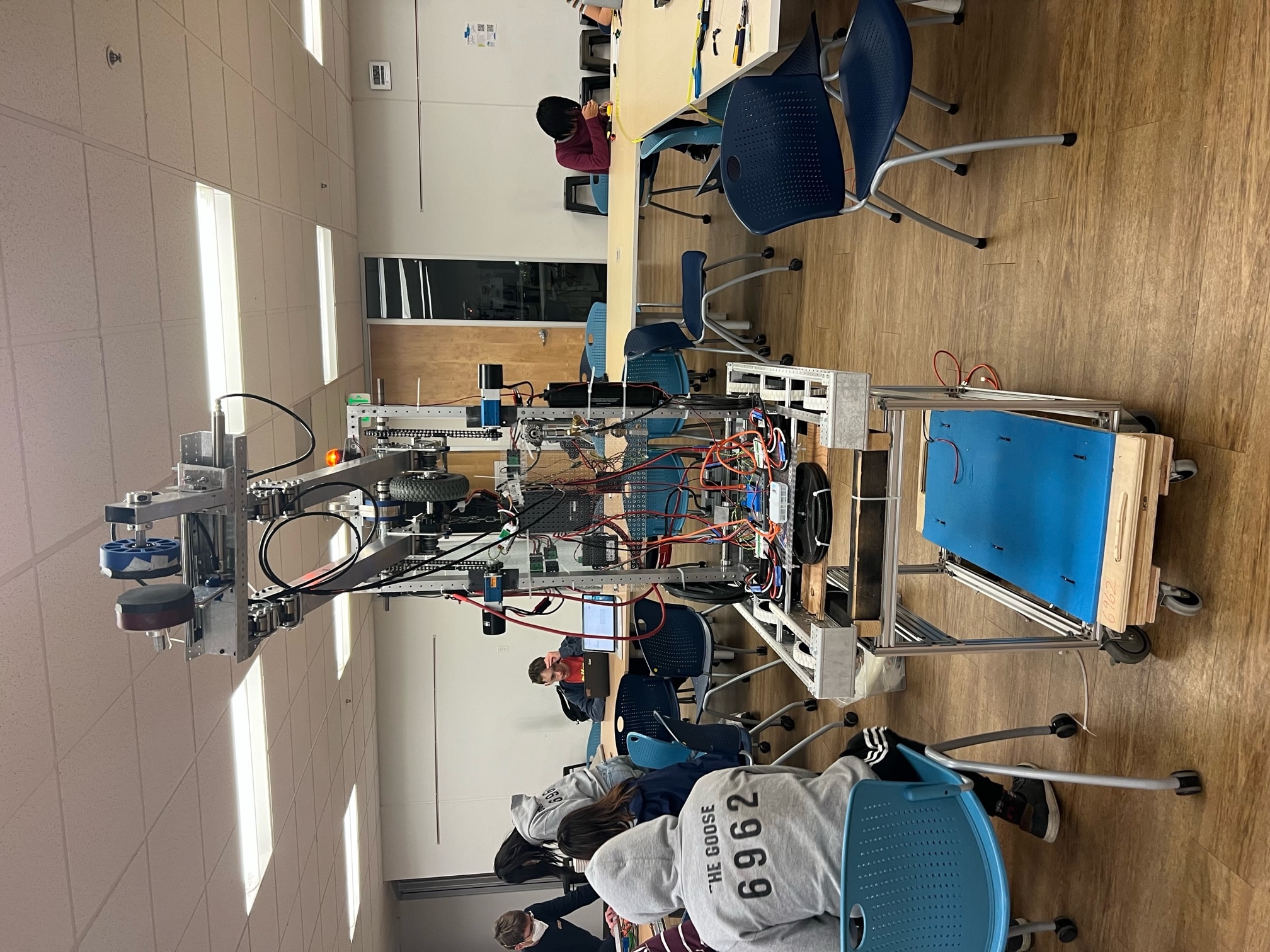 Furthermore, the Operations subteam is focused on keeping our team on track and ready for the competition. They created a Gantt chart, making plenty of organizational spreadsheets and working behind the scenes to get everything done on time.

The team Co-Captains, Megan C. and Amartya I., carry a tremendous amount of responsibility as an enormous amount of effort goes into organizing and strategizing how the season will unfold. In addition to running a smooth operation through a successful design, build, and entry into the FRC competition, they are responsible for keeping everyone on task and organized through all of the ups and downs. The team leaders are constantly troubleshooting challenges that arise, identifying and sourcing critical materials needed for building, and managing the subteams toward the team-goal of a competition-ready robot in a very compressed 10-week build season. In doing so, they're developing and practicing leadership skills that they aren't common for high schoolers.

The beauty of our robotics program is that the non-product-central roles are also critical to making it possible for the coders, designers, and builders to execute the team's vision.
To keep up in real time, follow the team on Instagram @KhanLabSchool and @frcteam6962.
Want to learn more about our Robotics Program? Click here to see RobotX in action and to learn more about the skills our students learn through Robotics.